How can we help you?
Can I add/update my company's social media links in the campaign?
Yes, you can add or update your company's social media links that appear in your email campaign via the self-approval platform. 
Click "make changes" to be taken to the self approval page and update your social links under the "Update Social Accounts" sections.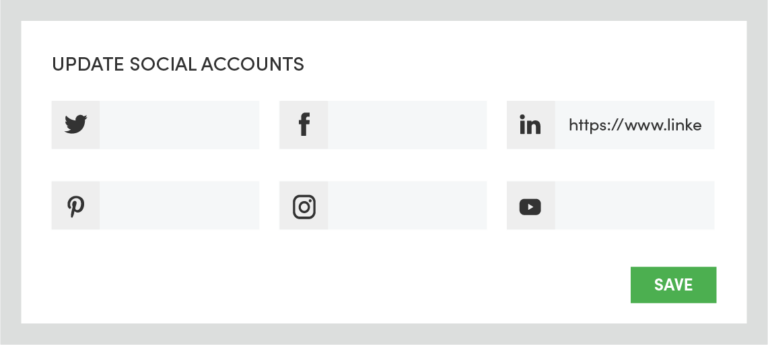 See our page on how to make changes to your campaign here.
Last updated November 2021
Last updated December 2021